Hematite Brünierung für Eisen 5 KG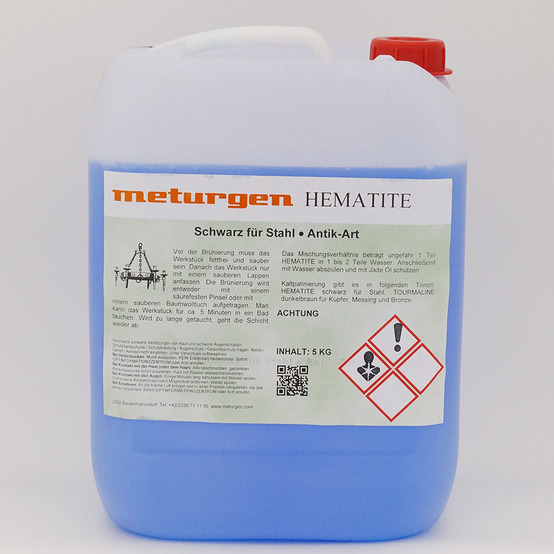 Choose product dimensions
Container Size
remember dimensions
Add to favourites
Favourite added
remove
product was removed |
undo
Please choose your product dimensions.
Description
Hematite is used for blackening iron. The process is odorless, can be done at room temperature and you do not get black fingers. The burnishing process can be stopped at any time. You can use Hematite undiluted or diluted 1:3 to 1:5 with tap water to prepare a burnishing bath. To be sure that the surface is free of acids, the draining water should be tested for neutrality with an indicator paper. Download – Product Information: here (https://www.meturgen.at/wp-content/uploads/2021/05/hematite_bruenierung_ENG.pdf)
Product details
5006_8
Item number
8
Note

for iron

Container Size
What is the difference between basket and request?
Why is this product only available on request?
Why can't this product be added to my request?
Login
Use your customer benefits.
Order online 24/7
Accept quotes online
Personalized Pricing
Login
New customer?