Kor Schutz, EN1090 geeignet 10 LI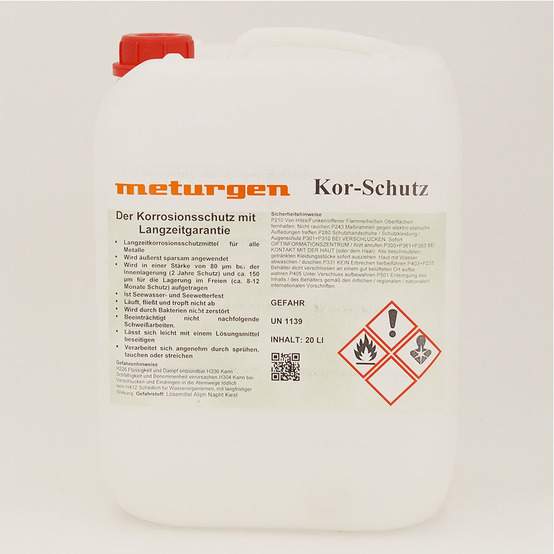 Choose product dimensions
Container Size
remember dimensions
Add to favourites
Favourite added
remove
product was removed |
undo
Please choose your product dimensions.
Description
Is seawater resistant, transparent and dust repellent. Does not spill, flow or drip. Is not destroyed by bacteria and lasts up to one year. For indoor storage 80 µm, for outdoor storage approx. 150 µm. Temperature resistant from -40°C to 260°C, no cracking even with severe temperature fluctuations. Does not impair subsequent welding work according to EN 1090. Download – Product Information: here (https://www.meturgen.at/wp-content/uploads/2021/05/kor-schutz_ENG.pdf)
Product details
5006_41
Item number
41
Note

EN1090 suitable

Container Size
What is the difference between basket and request?
Why is this product only available on request?
Why can't this product be added to my request?
Login
Use your customer benefits.
Order online 24/7
Accept quotes online
Personalized Pricing
Login
New customer?