Lubrix-Spray schleuderfeste Kettenschmierung 12 x 400 ml Aerosol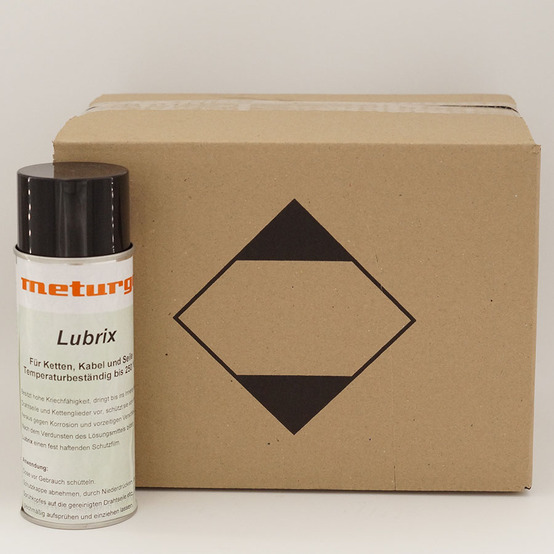 Choose product dimensions
Container Size
remember dimensions
Add to favourites
Favourite added
remove
product was removed |
undo
Please choose your product dimensions.
Description
Lubrix is a special corrosion protection for chains and cables running outdoors. Easy application due to the handy spray can. Application temperature from approx. -40°C to +250°C. Lubrix extends the service life of chains and cables many times over. Penetrates into the core of wire ropes and protects them from the inside against corrosion and premature wear. - no adherence of dust - displaces water - does not drip - is not thrown off - reduces friction - chains and ropes run smoother - is not washed off by rain Download – Product Information: here (https://www.meturgen.at/wp-content/uploads/2021/05/lubrix_ENG.pdf)
Product details
5006_4
Item number
4
Container Size
What is the difference between basket and request?
Why is this product only available on request?
Why can't this product be added to my request?
Login
Use your customer benefits.
Order online 24/7
Accept quotes online
Personalized Pricing
Login
New customer?