Oerlikon FINCORD Ø 2,50/350 mm welding electrodes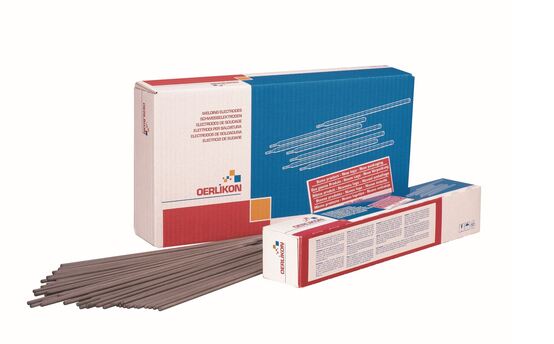 Choose product dimensions
Package size
remember dimensions
Add to favourites
Favourite added
remove
product was removed |
undo
Please choose your product dimensions.
Description
FINCORD is a thick rutile coated multi-purpose MMA electrode with outstanding welding characteristics. Exceptionally easy operating makes it suitable for use by lower skilled welders. Suitable for trade, use in structural engineering, shipbuilding, vehicle and agricultural machines. Easy striking and restriking and used for touch-welding, the arc is stable with very low spatter and the slag is generally self-releasing. The weld beads are finely-rippled and clean, blending into the base plate without undercut. Increased current-carrying capacity of the larger diameteres > 3.2 mm. Suitable for use with mains transformers. Download – Product Information: here
Product details
5006_48
Item number
48
Standard designation

EN ISO 2560-A: E 42 0 RR 12

Approvals

TÜV, DB, CE, GL, ABS, BV, DNV, LRS

Note

for C-MN and low-alloy steels

Package size
What is the difference between basket and request?
Why is this product only available on request?
Why can't this product be added to my request?
Login
Use your customer benefits.
Order online 24/7
Accept quotes online
Personalized Pricing
Login
New customer?