Senti Sicherheitsreiniger 10 LI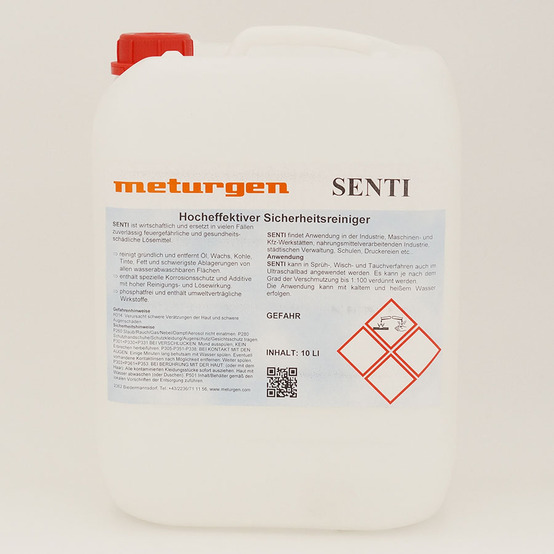 Choose product dimensions
Container Size
remember dimensions
Add to favourites
Favourite added
remove
product was removed |
undo
Please choose your product dimensions.
Description
SENTI cleans with deep action and contains special anti-rust and emulsifying agents that penetrate dirt and grease. It removes oil, wax, carbon, ink, grease, mustiness, nicotine and other persistent contamination. Very suitable for surface treatment before painting. SENTI is diluted 1:5 - 1:10 for basic cleaning. For daily cleaning 1:30. When used in cleaning machines, a dilution of 1:100 is sufficient. Download – Product Information: here (https://www.meturgen.at/wp-content/uploads/2021/05/senti_ENG.pdf)
Product details
5006_7
Item number
7
Container Size
What is the difference between basket and request?
Why is this product only available on request?
Why can't this product be added to my request?
Login
Use your customer benefits.
Order online 24/7
Accept quotes online
Personalized Pricing
Login
New customer?