T186-500 (T186-20) Carver Clamps - Rack Clamp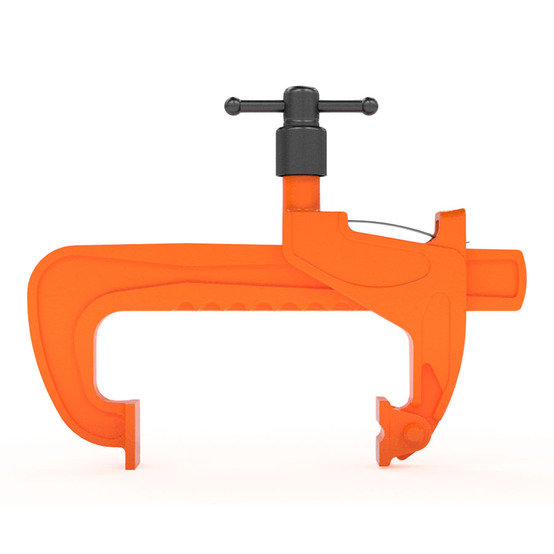 Choose product dimensions
Capacity (mm)
remember dimensions
Add to favourites
Favourite added
remove
product was removed |
undo
Please choose your product dimensions.
Description
One-hand clamp for steel construction and heavy steel construction. With this tool you can also clamp round material. If the clamping arm is mounted backwards, this clamp can also be used for pressing. The clamp screw is protected from weld spatter by a protective cap. The manufacturer gives a LIFETIME warranty on this forged tool. Capacity: 500 mm Reach: 60 mm Overall Length: 640 mm Clamping Pressure: 1.130 kg Weight: 2,5 kg Watch a demo video on how to use this tool here (https://www.youtube.com/watch?v=A65l_CSVhsA&feature=player_embedded)! Download – Product Brochure: here (https://www.meturgen.at/wp-content/uploads/2018/11/Carver_Clamps_A4_Product_Brochure.pdf)
Product details
5006_15
Item number
15
Note

LIFETIME manufacturer warranty

Capacity (mm)
What is the difference between basket and request?
Why is this product only available on request?
Why can't this product be added to my request?
Login
Use your customer benefits.
Order online 24/7
Accept quotes online
Personalized Pricing
Login
New customer?