Zink-700 Kathodischer Korrosionsschutz 6 x 400 ml Aerosol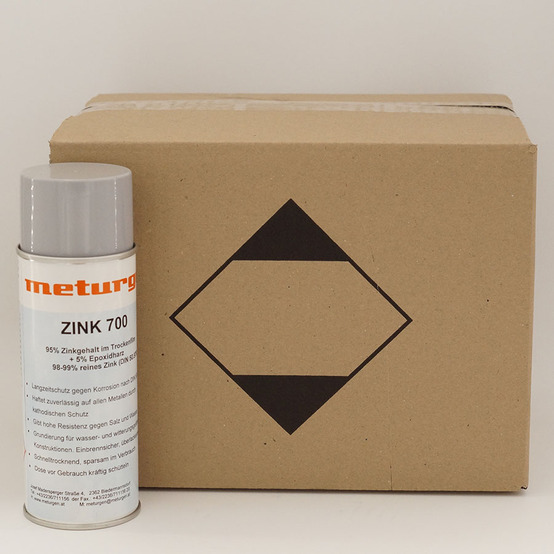 Choose product dimensions
Container Size
remember dimensions
Add to favourites
Favourite added
remove
product was removed |
undo
Please choose your product dimensions.
Description
Metal coating with 95% zinc (purity 98%) and 5% synthetic resin in dry film. The cathodic rust protection of pure zinc is combined with the advantages of the synthetic resin coating. For touching up damaged zinc coatings, weld seams, in all body work, as a base coat for light poles, traffic signs, guard rails, greenhouses, pipelines, constructions, and much more. Download – Product Information: here (https://www.meturgen.at/wp-content/uploads/2021/05/zink_700_ENG.pdf)
Product details
5006_1
Item number
1
Container Size
What is the difference between basket and request?
Why is this product only available on request?
Why can't this product be added to my request?
Login
Use your customer benefits.
Order online 24/7
Accept quotes online
Personalized Pricing
Login
New customer?